Decorate Any Space In A Snap
Zero tools. Endless possibilities.
True Up are the greatest no-nails-needed wall decor hangers in the game. Their patented reusable design makes them easy to mount and re-mount in seconds — all without damaging your walls.
No nails, no screws, no damage to walls
Hang in less than 2 minutes
Holds tight, easy to move
Slides into the perfect spot
Includes a built-in level for perfect precision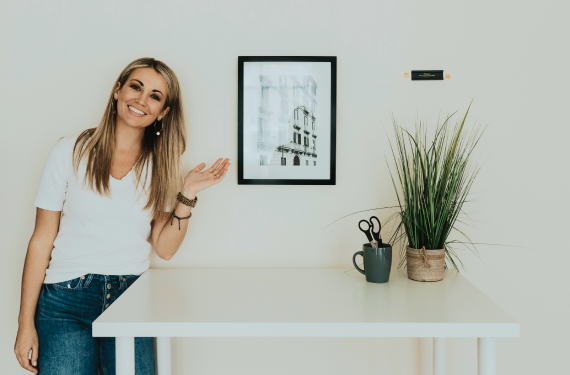 What Is
True Up?
TrueUp is the smart new way to spruce up any space. Its patented design gives you a simple, damage-free way to quickly mount, align, and re-mount your wall decor with ease.
TrueUp is a tool-free solution that's a game changer – whether you're decorating your apartment, your kid's room, or curating an entire art wall. No nails, no screws, no worries.
With TrueUp, transforming your space into a vibrant, ever-changing gallery is as easy as peel, stick, and admire.
How it
Works
1

Peel the backing off the TrueUp mount.

2

Level it where you want it and press for 5 seconds.

3

You're ready to hang!
ADD TO CART
Endless
Possibilities
Keep your space as dynamic as your life – TrueUp gives you the ultimate flexibility, so you can
switch up your decor whenever inspiration strikes.
What Surfaces Will
TrueUp Work With
Painted Wall
Ceramic Tile
Painted Wood
Painted Cinderblock

Unpainted Brick
Heavily Textured
Wallpaper
Fabric
Why Choose
True Up?
If the thought of screwing brackets and banging nails makes your skin crawl — us too. True Up hangers are easy to use, reusable, and don't mess up your walls.


And unlike some other adhesive mounts, TrueUp's patented design means you can easily remove it and replace it over and over.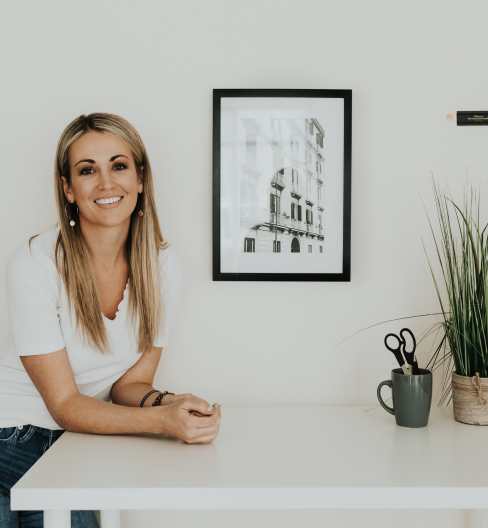 Damage-Free Design

No more drywall dust and those little annoying holes everywhere. With TrueUp's damage-free design, you can decorate (and redecorate) with peace of mind. No marks, no mess.

Quick & Easy

Takes less than 2 minutes to mount. Seriously. That's it.

Commitment Issues?

We get it. With TrueUp you can easily remove and remount as many times as you need without needing to patch up any holes in the process.

Slide-To Adjust

TrueUp's unique design means you can s-l-i-d-e photos and artwork into the absolute perfect position.

Always True Leveler

A handy mini-level makes sure your wall decor goes up aligned and stays true.
The Old Way

Time-consuming installation
Permanent holes and commitment
Risk of wall damage
Requires numerous tools
Stressful and imprecise process

The TrueUp Way

Quick and effortless setup
Completely reversible and adjustable
Zero damage to walls
No tools needed
Stress-free and perfectly aligned every time
Frequently
Asked Questions
Absolutely. TrueUp's adhesive is engineered for strength and reliability, securely holding items up to 8lbs. NOTE: Because not all wall surfaces are created equal, we've included two small TrueUp pins. Once you're satisfied with your frame placement, just PIN IT for a little added support.
Our mounts are designed for damage-free removal. They detach cleanly from your walls without leaving residue, ensuring your space stays pristine even when you change your decor.
Yes, you can! TrueUp mounts are not just easy to remove but also reusable. This means you can rearrange your decor as often as you like without needing new mounts.
TrueUp is versatile and works on most wall types. However, for textured walls, we recommend checking the bond strength in a less visible area first to ensure optimal adhesion.
TrueUp is ideal for items weighing up to 8lbs. It works well with a wide range of sizes, but for very large or heavy items, we advise using multiple mounts to distribute the weight evenly.
Removing the TrueUp mount is simple. If you used the support pins, first remove them. Then, pinch both ends of the adhesive strips and gently pull outward. In about 8 seconds, TrueUp will gently and safely detach from the wall.
Go Ahead,

Change Your Style
Your style should be allowed to evolve.
TrueUp makes it quick and easy to change things up – because home decor shouldn't feel like home remodeling.
It's your story, your style, your way—every single day.
Make My Walls Wonderful